SMARTLINK, our latest technological bet at CeMAT
From 23 to 27 April we will present our latest advance in Industry 4.0 technology at the most important internal logistics event in Europe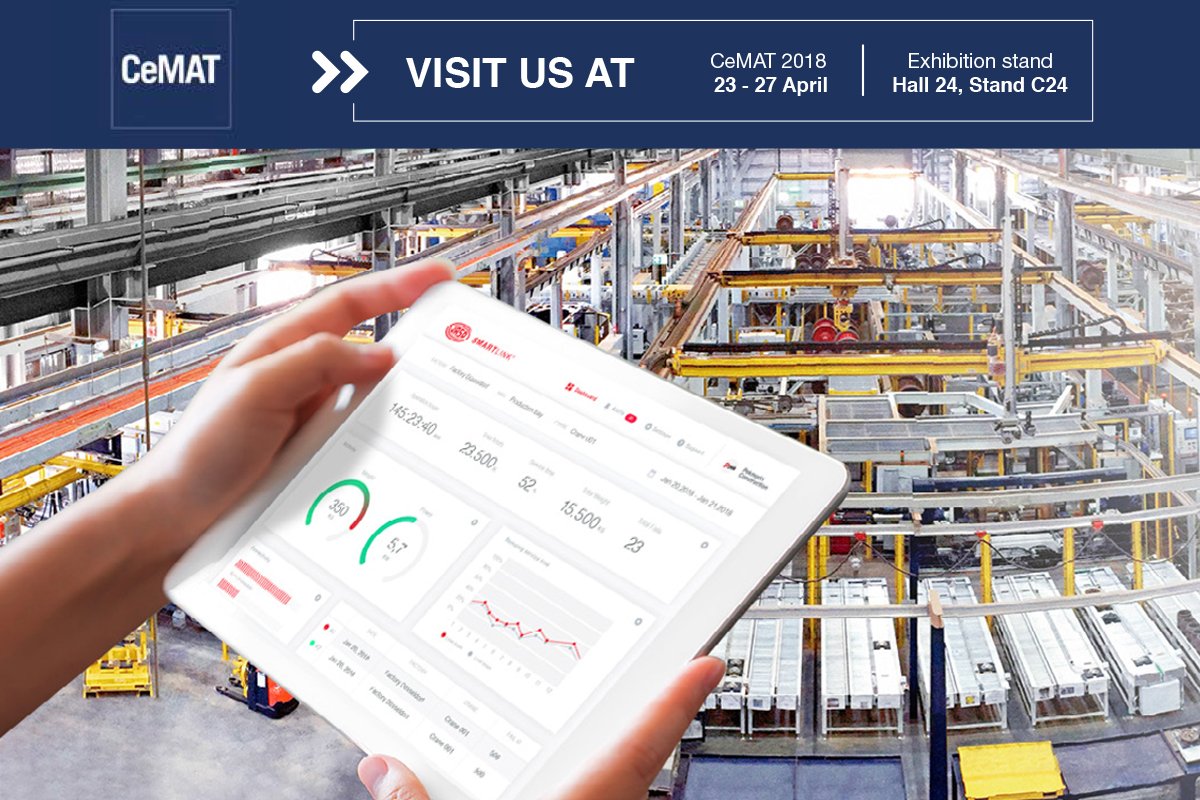 The CeMAT fair is the chosen stage for the official launch of SMARTLINK, an important step for JASO towards innovation and interactivity in the logistics sector.
This software allows diagnosis and remote access in real time with our cranes. A tool for obtaining relevant operational data, which helps reduce operational risks, optimises workflows and enables strategic planning of the maintenance of facilities.
If you would like to find out first-hand about our new technology, come and visit us in Hall 24 - Booth C24 on the fairground of the Deutsche Messe AG, in Hanover.