JASO Industrial Cranes showcases its solutions and technologies at LogiMAT 2023
Hoists, transfer carts, Smartlink, process cranes... A complete range of equipment to improve production processes.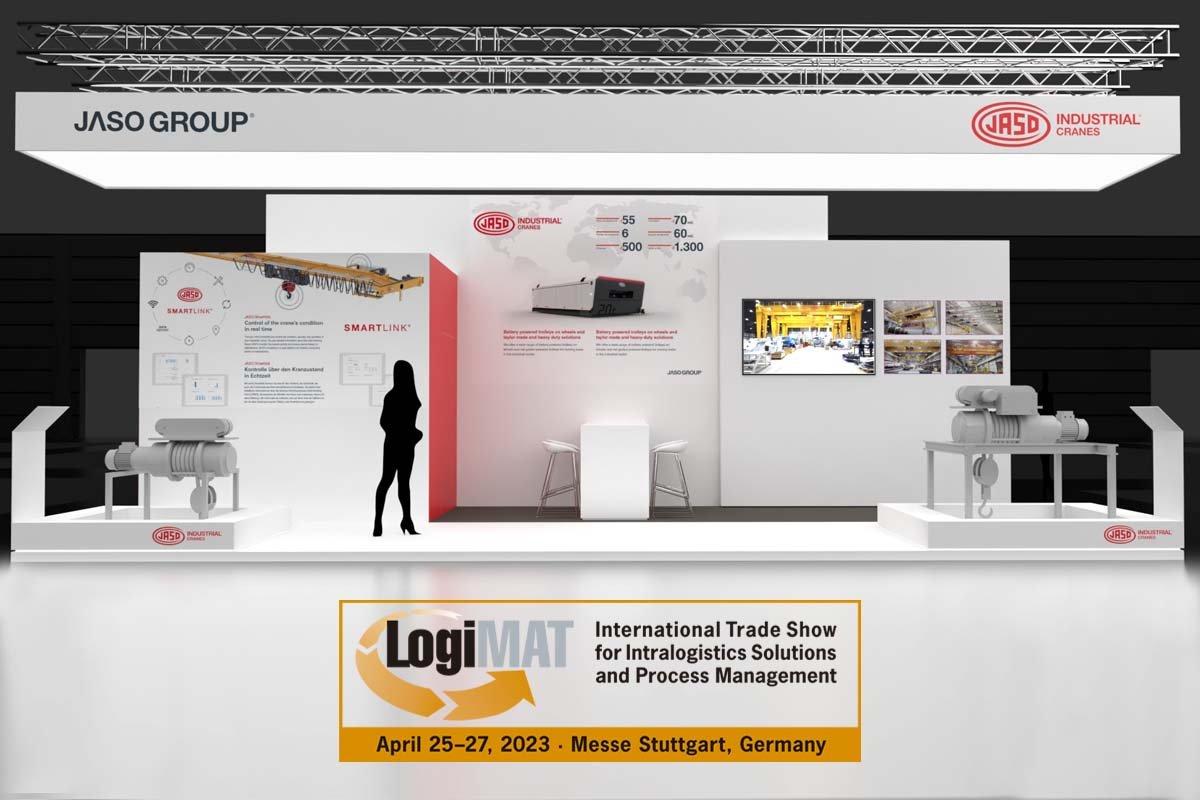 From 25 to 27 April, JASO will be at LogiMAT, Europe's largest annual intralogistics exhibition, which will take place in Stuttgart (Germany). And as experts in crane automation we could not miss it. At this edition we will show our solutions in hoists, transfer carts, the Smartlink 4.0 platform to optimise workflows and process cranes at stand 7A09 (Hall 7). We tell you about them one by one:
N and V hoists
All hoist components are designed and manufactured in-house. They are versatile, robust, durable, safe and offer maximum performance. We have two ranges, the N Range and the V Range. They have a capacity of up to 100 t and are available in different configurations: footmount, single-girder, low headroom single girder and double-girder trolley.
Transfer carts
We have a wide range of battery-powered transfer carts and rail-guided trolleys for the movement of loads at ground level in the industrial sector, both indoors and outdoors. We adapt to the needs of each customer to provide them with transfer carts from 1 Tn. to 60 Tn. as standard and higher capacities. A perfect complement for the transport of loads at ground level.
Smartlink
Smartlink is a 4.0 platform that allows you to accurately monitor the status, safety, and operation of your cranes remotely. The user can access a wealth of data from any device and know in detail the Safe Working Period (SWP), monitor the activity of their industrial cranes, and receive alarms related to crane maintenance. This reduces risks, optimizes operational flows and strategically plans the maintenance of the installations.
Process Cranes
We manufacture our process cranes to meet the most demanding needs of any sector, including the logistics sector: 24 hours a day, 7 days a week, lifting 100% of the load, high tonnage loads, different speeds, additional safety elements...
If you want to know more about our technologies, we are waiting for you at stand 7A09 (Hall 7).