1.200 cranes installed in Mexico
Our subsidiary Bascomex has been manufacturing the best lifting equipment for three decades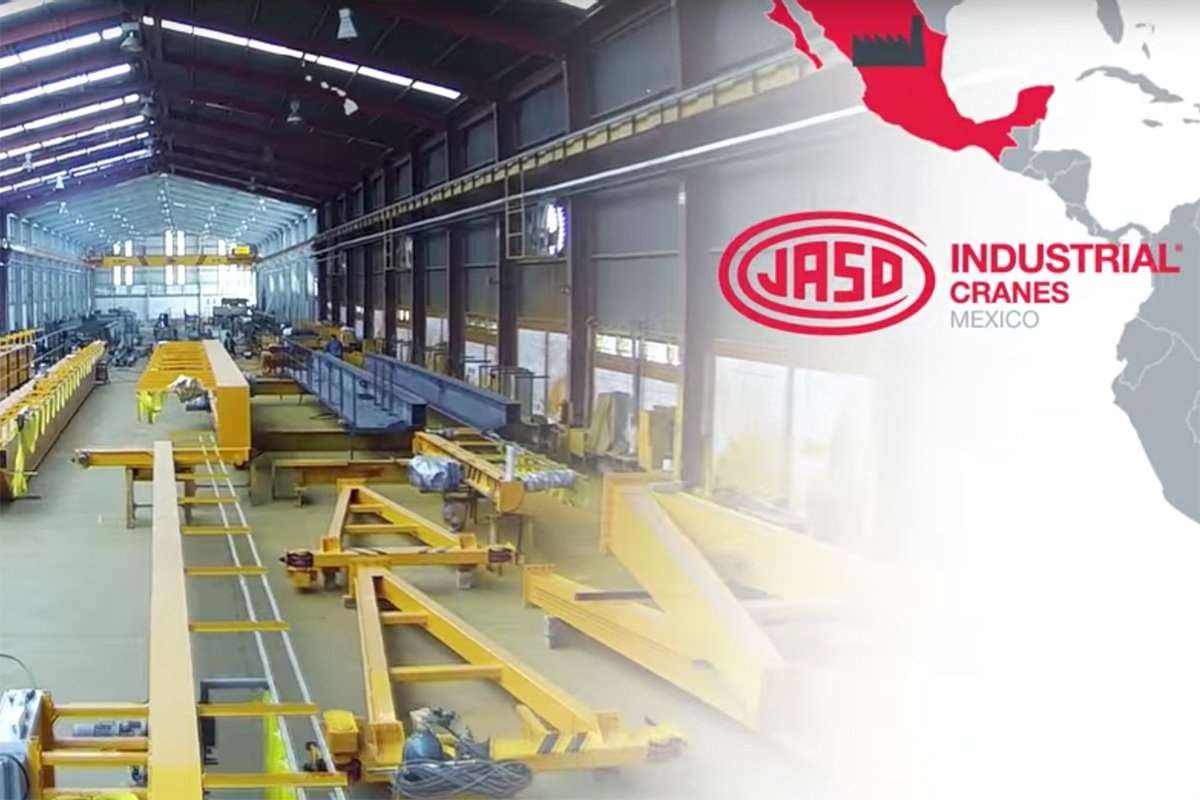 With more than 30 years of experience and more than 1.200 cranes sold, Bascomex is the largest industrial crane production plant in northern Mexico. Amongst its leading products are bridge cranes, open trolley, gantries and jib cranes, but as well services as maintenance and auditing. Due to its strategic location, with offices and representatives throughout the Mexican Republic, it offers personalised attention and a quick on-site response to all its clients in the Mexican and Central American market.
The modern plant located in Ramos Arizpe, Coahuila, has highly specialised equipment for the manufacture of box girders and structure, as well as a very complete warehouse of spare parts, which allows them to have a technical service team always equipped to deal swiftly with the needs of our customers anywhere.
Specialising in the automotive, energy and steel sectors, our Bascomex production centre has participated in important projects such as the new Topolobanpo and Escobedo combined cycle plants, working with companies such as Iberdrola, AceroMex, DeAcero, FortAcero, Hi-Lex, Ternium, Frisa and Gestamp, among many others. Its star product is the standard bridge cranes with capacities ranging from 500 kg to 80 tonnes.