We have manufactured the crane with the greatest capacity in our history
With this project, we strengthen our position as worldwide manufacturers of industrial cranes with capacity of over 500 tons
Need
Last year we signed an agreement with the Tata Steel group to manufacture two huge cranes for the Port Talbot plant, the largest steel factory in the United Kingdom. This is a turnkey project that includes the design, manufacturing and installation of two cranes: a 41m-long slab crane and an EAF charging and ladle handling crane with capacity of over 500 tons for the production of molten steel. 
This agreement with the Indian business group has earned the interest of the Spanish and foreign media and it has positioned us among the global elite of large crane manufacturers for the iron and steel industry.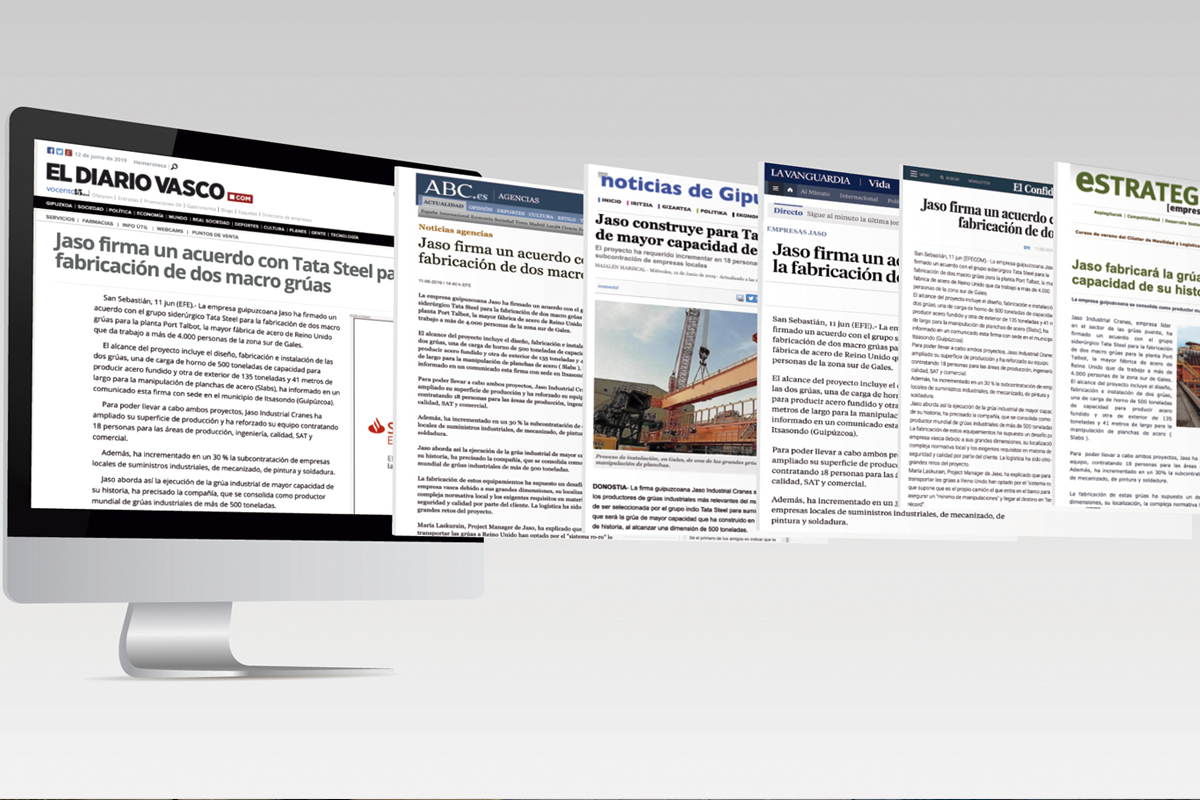 Solution
At present, the first crane used to handle the steel slabs that come out of the continuous casting process is already operating. Given its use, it has been designed to bear temperatures of up to 800 degrees. This is an outdoor open-winch double-girder crane that can lift 135 tons. To guarantee tighter control over the process and the product, we have provided the winch with alternative rotation and an independent control cabin.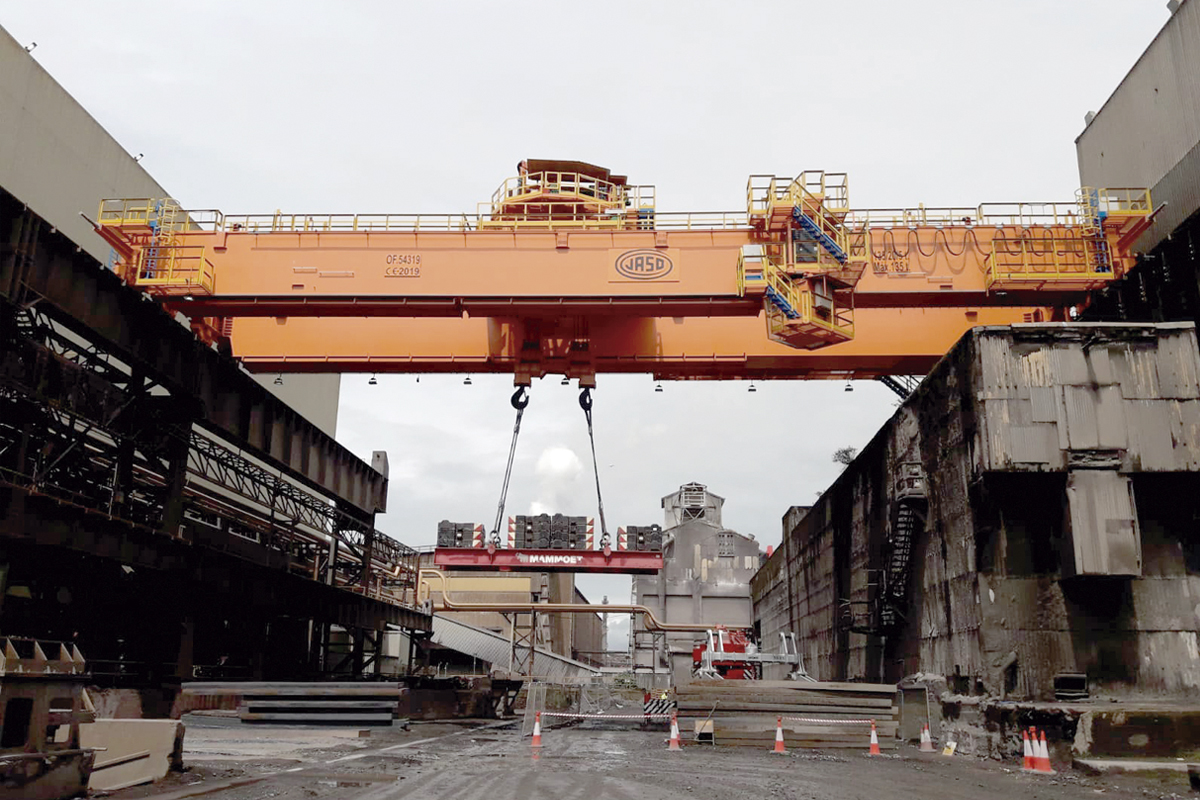 As for the EAF charging crane, it is currently being assembled. With a main lifting capacity of 500 tons and an auxiliary lifting capacity of 105 tons, it has four 23m girders and an open-winch hoisting mechanism with two engines connected to a central planetary gearbox. This way, if a component stops, the crane will be able to move the load at half the speed but with the same FEM M8 classification. Also, to make operators' work easier, we have fitted the crane with a control cabin that is identical to the ones used in other plants owned by the group.
As for its technological specifications, the crane stands out for its CCTV system, UPS, vibration gauge, Ewon WiFi to manage and monitor it, heat shields around the control area, as well as two interconnected air conditioning systems to guarantee the right temperature at all times. 
On both cranes, all the electric equipment has been fitted inside the main girder protected by individual electric cabinets to guarantee that they are sealed, regenerative variable-frequency drives for an efficient energy use, a spare drive, temperature sensors on engines, an anti-collision system and fire detection system and an PLC with screen that controls the crane from the electrical enclosure.
We expect to have the EAF charging and ladle handling crane up and running by early 2020. An assembly that will involve moving over 40 trailers and mobile cranes with a lifting capacity of up to 1000 tons to hoist the cranes as fast as possible without disturbing the production in the steel plant.