2nd AIST-IAS Crane Symposium
As crane manufacturers for the steel industry, JASO will participate in the 2nd AIST-IAS Cranes Symposium from October 23rd to 25th in the Puerto Norte Convention Centre in the city of Rosario, Argentina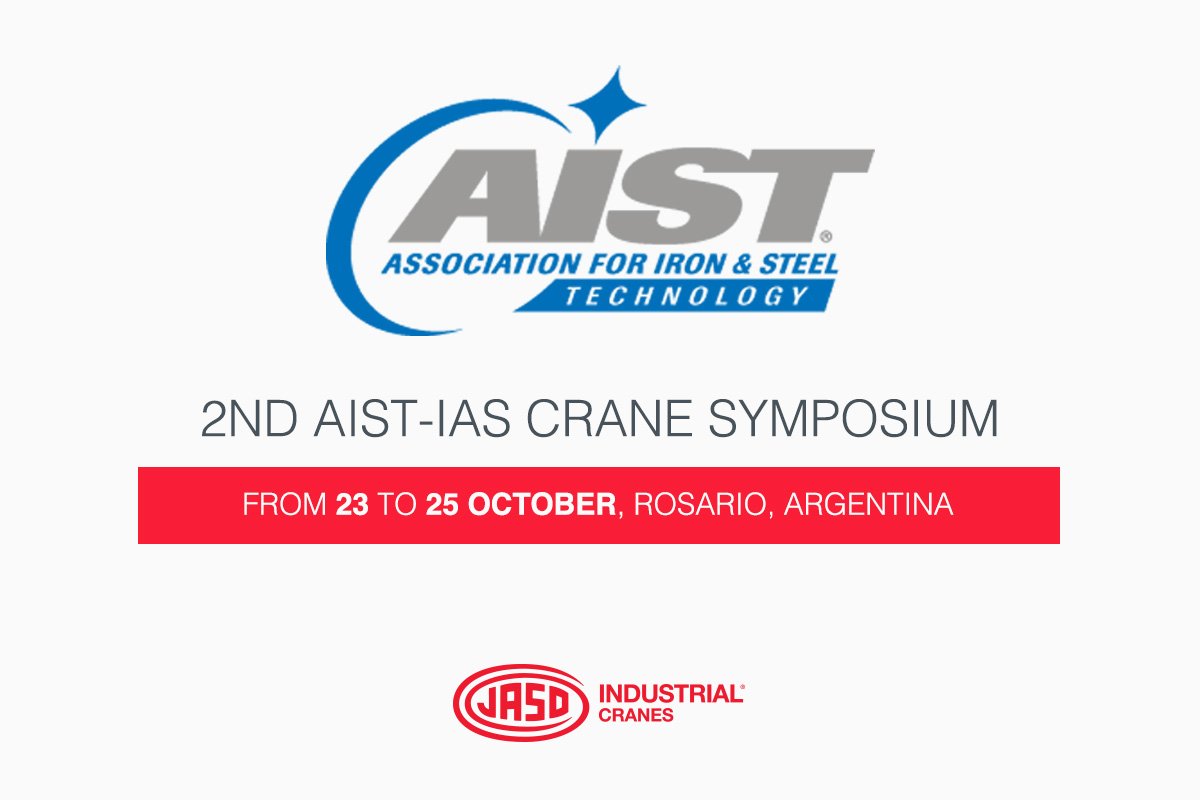 "High-risk cranes and casting cranes: safety and cost saving by using the double kinematic chain lifting" is the subject our Engineering Manager, Iñaki Dorronsoro, will address at the 2nd AIST-IAS Crane Symposium.
The presentation will take place on October 23rd at 10:15 a.m. where we will talk about how to prioritize safety and productivity within the steel mill. In particular, during the casting of molten steel through the design of cranes with mechanical and electrical redundancy measures in the crane lifting and transferring systems. A real example will be shown of the economic savings and improved safety and productivity when implementing this system.
The event has a very interesting three day programme where the steel industry lifting sector related companies, will present and discuss the best practices in the field of crane modernization. It is held with the clear objective of creating safer, more reliable and durable machines.