7 overhead cranes for UK's largest open-die forging line
We are supplying our cranes for the new facility at Sheffield Forgemasters, which produces some of the largest bespoke engineered steel products in the world.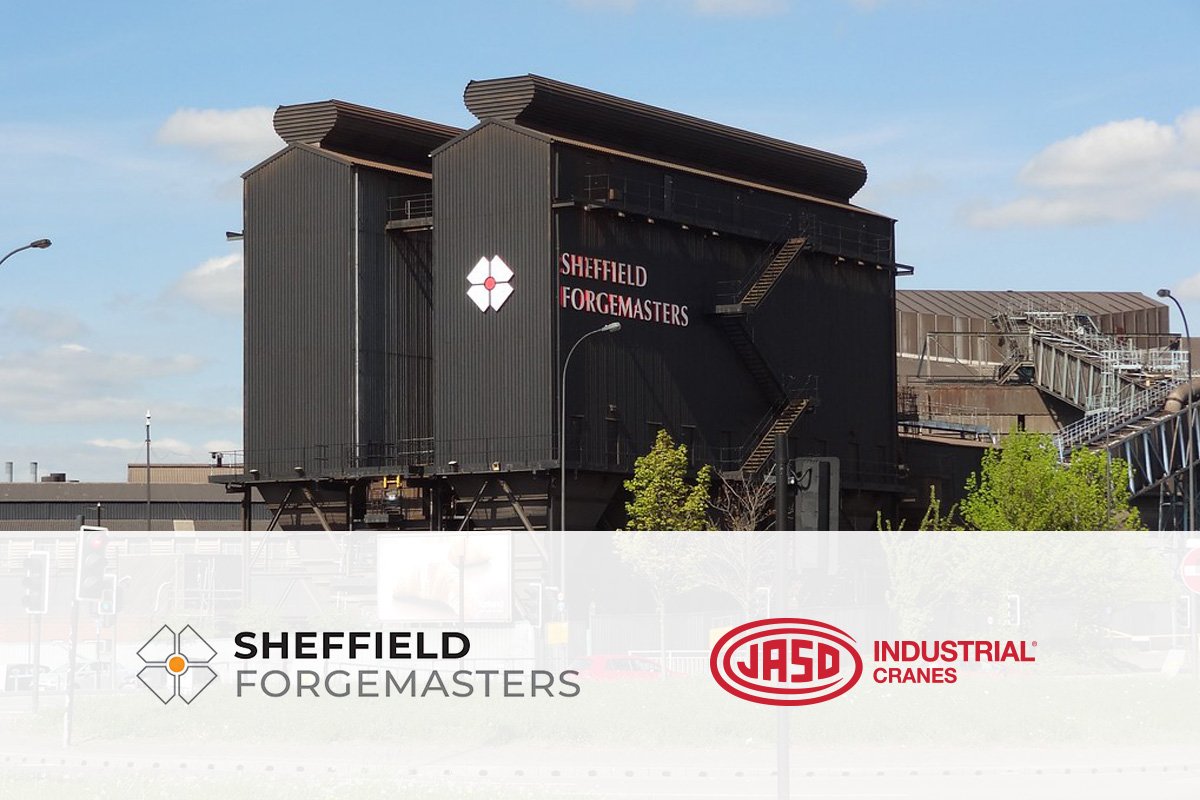 JASO Industrial Cranes has recently been awarded a contract with Sheffield Forgemasters for the design, supply and installation of seven overhead cranes to service the new Heavy Forge the company is building at its Brightside Lane site in the UK. This 13,000 tonne forging line, with a lifting capacity of between 20 and 380 tonnes, will be one of the most advanced in Europe and the largest of its kind in the UK. 
JASO Industrial Cranes will supply:
One 25 tonne crane
Two 100/20 tonne capacity cranes
One 180/40 tonne capacity crane
One 250/50 tonne crane
Two main 380/120 tonne forge cranes
Steve Marshall, Manufacturing Transformation Director at Sheffield Forgemasters, said: "The tender process was very tightly contested, but JASO Industrial Cranes has a significant amount of experience in supply of cranes for hot metal and steelworks, which is extremely important for the work that we are undertaking".
From JASO Industrial Cranes we are delighted to bring our experience in the design and manufacture of overhead cranes for this type of facility to this project.
Sheffield Forgemasters specialises in the design and manufacture of high-integrity forgings and castings for the world's most complex engineering challenges. Some of the largest bespoke engineered steel products in the world are produced with capacity for castings of up to 350 tonnes and forgings of up to 200 tonnes finished weight. The company was acquired in August 2021 by the Ministry of Defence who intend to invest significantly over ten years to re-capitalise defence-critical plant and equipment on site.
The cranes are due to be supplied and fitted between March 2025 and July 2025.