Automatic cranes for storage and logistics
Our smart cranes increase productivity and optimize space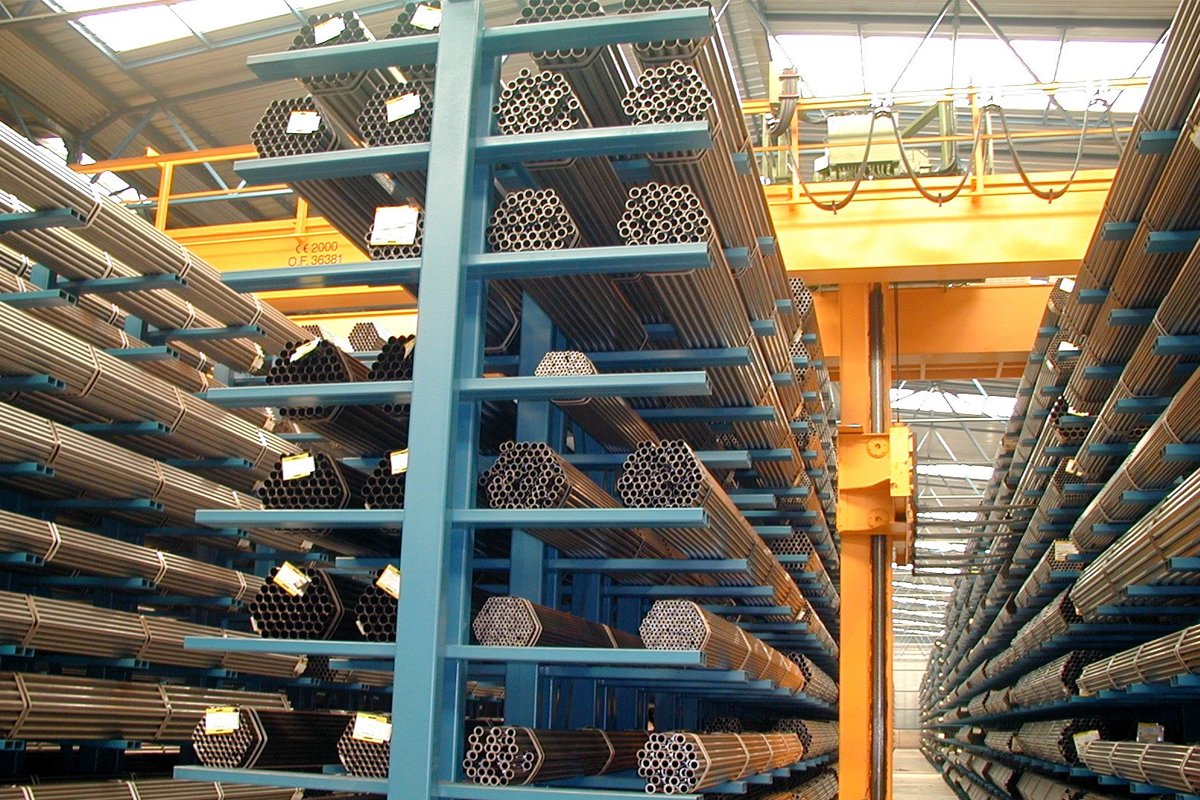 At JASO, we are experts in automating cranes because we have detailed knowledge of production processes and storage logistics. Together with our customers, we study their work cycles, the load type, the layout of the facilities and their goals. We develop customized semi-automatic or 100% automatic cranes depending on their needs.
Our automatic cranes for vertical storage (or warehouse robots) increase the effectiveness, performance and productivity of warehouses. They work non-stop, minimize the margin of human error when picking and preparing stocks, and optimize both, space and time.
The warehouse robot, a high-precision machine designed and manufactured by JASO Industrial for the handling of heavy loads, works in coordination with the warehouse management system and the infeed and outfeed tables for materials. It is capable of storing different-sized materials thanks to its "retractable claws". This robot offers many advantages: On the one hand, it is highly efficient in performing its tasks, as it combines different movements at high speed and great precision, and on the other hand, it does not require any special installation of guides or girders on the floor, as it works suspended from a bridge crane.
From there onwards, the possibilities for the management of a warehouse are endless: using QR codes on the materials, exchange of information with ERP systems, warehouse statistics, inventories, searches, etc. All this, in order to comply with our customers' needs and their production process in the best way possible.