JASO Industrial Cranes Will Provide 31 Machines for the Expansion of the Siemens Gamesa Factory in Hull, UK
We will supply cranes, cantilever cranes and a semi-gantry to the largest offshore manufacturing facility in the country, which will double its size.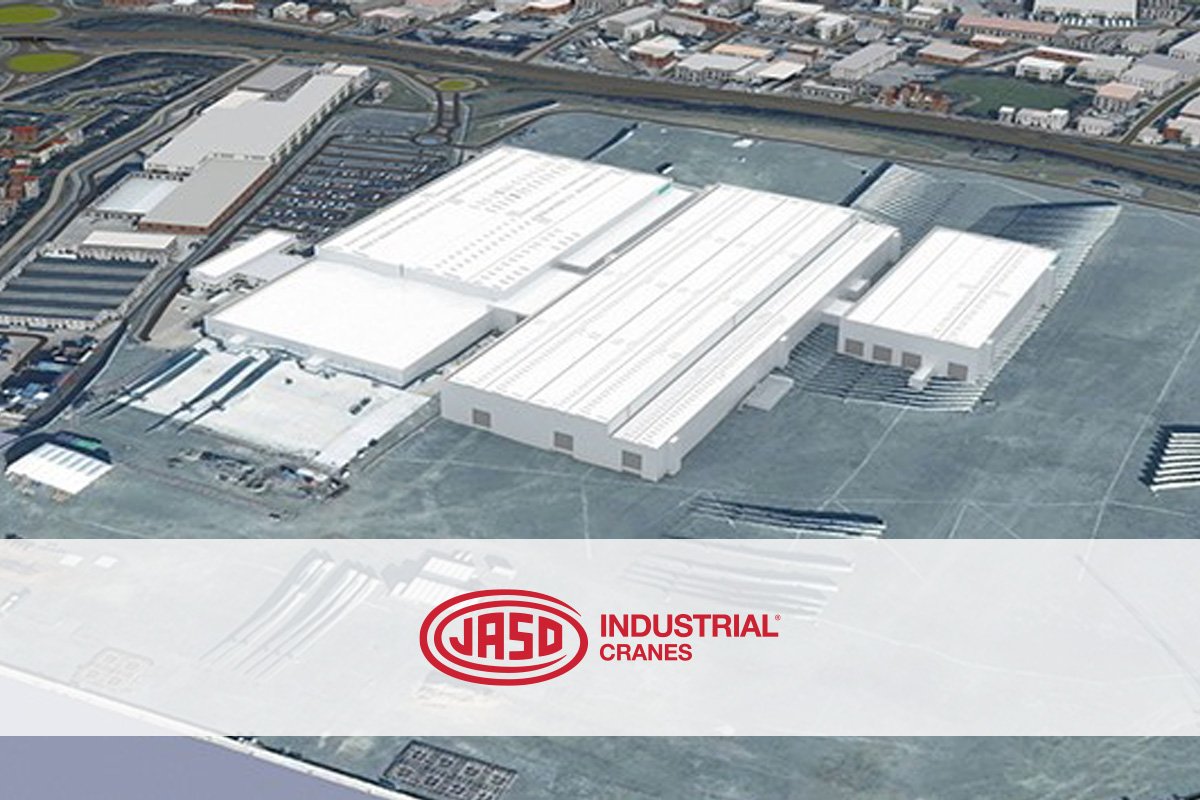 JASO Industrial Cranes recently received a new contract for Siemens Gamesa, this time in the UK.
The company's factory in Hull, the largest offshore wind manufacturing facility in the UK, will double its size and will grow to 77,600 square meters by 2023, with the aim of manufacturing new generation blades, of a larger size.
JASO Industrial Cranes will participate in this ambitious project with the design, production, supply, assembly and commissioning of:
6 EOT cranes of 90 tons and 39.9 metre span
2 EOT cranes of 25 tons and 21.8 metre span
2 EOT cranes of 63 tons and 36.2 metre span
20 cantilever cranes of 2.5 tons and 11.6 metre span
1 semi-gantry of 4 tons and 5.9 m span
More information about this project >>> http://www.siemensgamesa.com/en-int/newsroom/2021/08/210809-siemens-gamesa-double-blade-facility-offshore-hull-uk