JASO Industrial Cranes Signs Agreement With TC/American, Exclusive Distributor for the United States
Through this agreement, JASO Industrial Cranes consolidates its position in the standard cranes sector in the country, a market in continuous growth.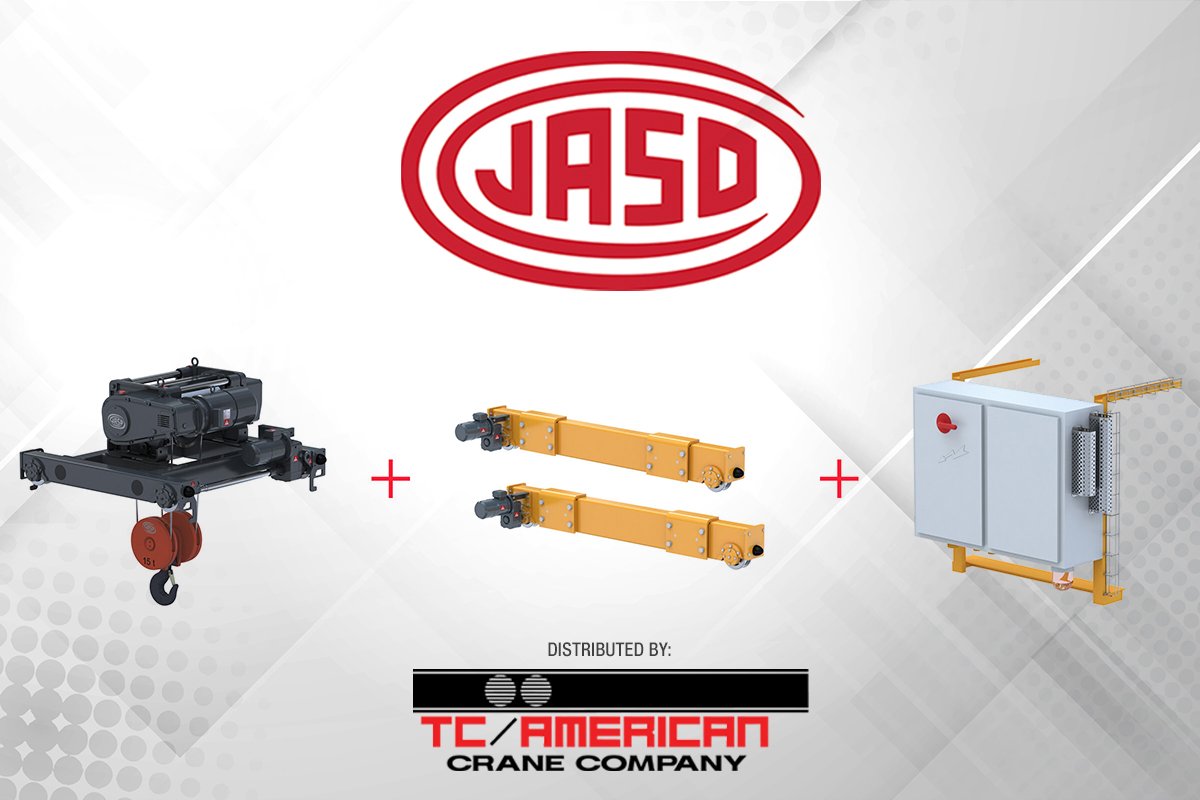 JASO Industrial Cranes is in the process of expanding the network of international partners and distributors. We have recently signed an agreement with TC/American Crane Company, a benchmark in the sector, for the exclusive distribution of our cranes throughout the United States.
In the words of Jerry Eischens, National Sales Manager of TC/American, JASO products are especially interesting for the American market due to the "great robustness of the machine and the reliability of the equipment". These characteristics were already seen first hand by those attending the AISTech Conference, where we were present with the help of our distributors.
For his part, Raúl Fernández, Sales and Marketing Director of JASO Industrial Cranes, highlights "the experience and know-how" of TC/American, "unique allies that will allow us to continue with our expansion and internationalization strategy, this time in a market as competitive as the U.S".
Since its creation in 1990 through the merger of two veteran monorail companies (Twin City Monorail and American Monorail), TC/American has positioned itself as a leader in the U.S. crane industry. This agreement will allow JASO Industrial Cranes to be present throughout its distribution network, both in terms of production and service.