ArcelorMittal continues to trust JASO cranes
The magazine of ArcelorMittal Spain featured our impressive liquid steel ladle handling crane on the premises in Differdange, Luxembourg among its top news.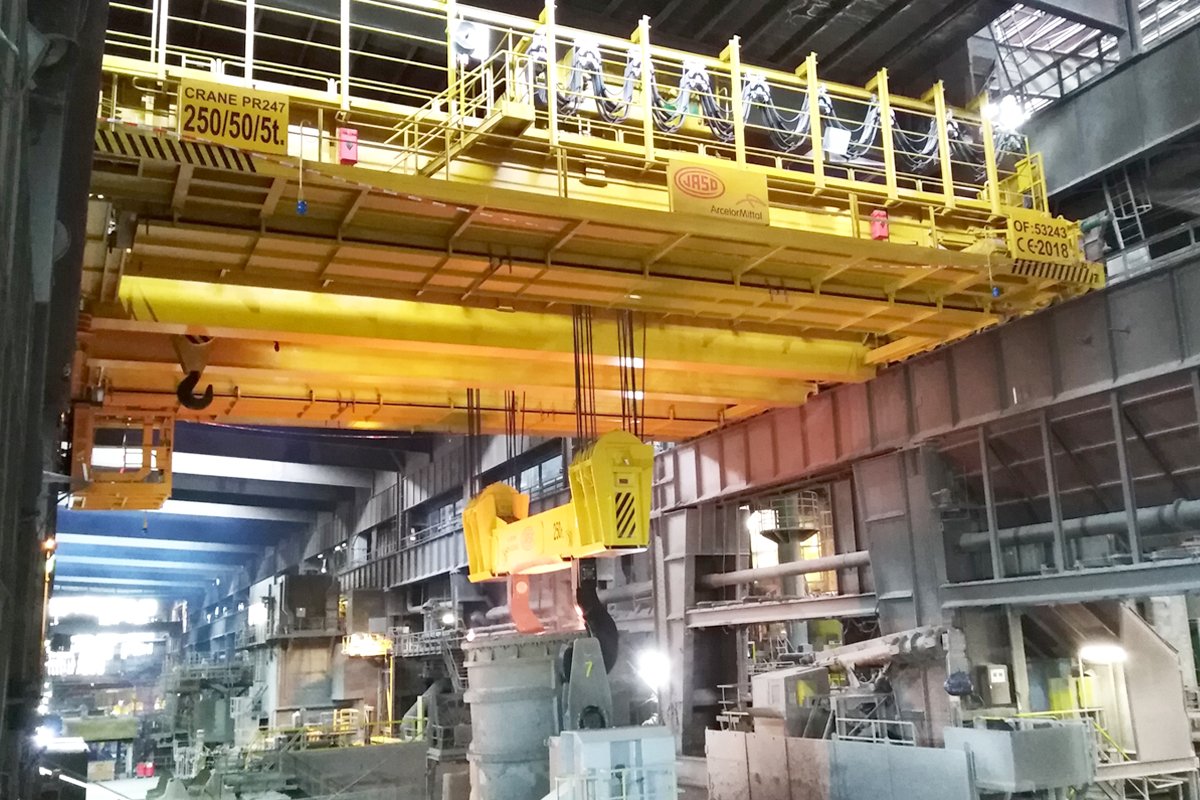 The crane installed in August last year is already working at full capacity as a strategic piece of equipment in the manufacture of steel sections on the ArcelorMittal Differdange premises in Luxembourg.
The crane has four girders and two winches. The main winch has a lifting capacity of 250 tonnes, and moves along the external girders with a span of 20 metres, while the auxiliary winch moves along the internal girders with two hoists—a 50-tonne one that allows the tipping of the ladle to pour steel and a 5-tonne one for maintenance activities.
The crane was manufactured on the JASO premises using 275 tonnes of steel with the S275JR and S355J2+N grades, with thicknesses ranging between 10, 15 and 20 millimetres.
Given the extraordinary dimensions of this crane, transport for it was studied down to the last millimetre. On the one hand, the bulkiest components—the four girders and two winches—were transported by sea from the port of Bilbao to the port of Antwerp, and then by land using special vehicles from Antwerp to Luxembourg. And on the other hand, all other parts were shipped via lorries.
We want to thank ArcelorMittal for mentioning us in its company magazine, as well as for trusting our cranes. It is our fervent hope and belief that this relationship—which dates back to the 1970s—will continue for many more years to come.